App Genie Installed Application Updater
What is App Genie?
App Genie automates the entire process for pre-installed application management. It will seek out enabled agents and reviews their installed software. If it finds a matching software is will setup the association and start updating the software as newer packages are available. MSP can, in minutes, have thousands of agents managing the updates of hundreds of software titles. That's it nothing to deploy! Nothing to configure! No files to mess with, install it and it just works.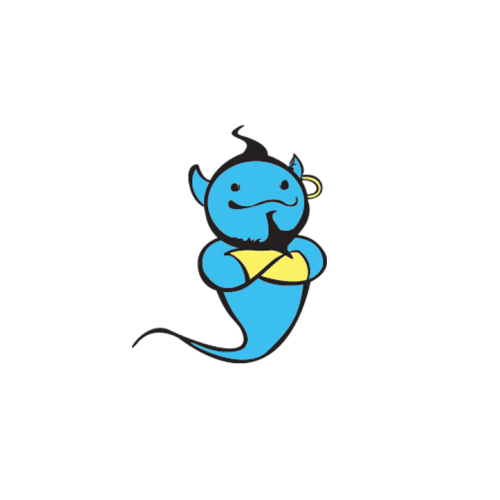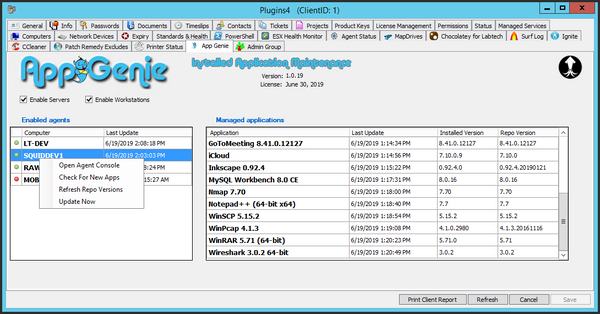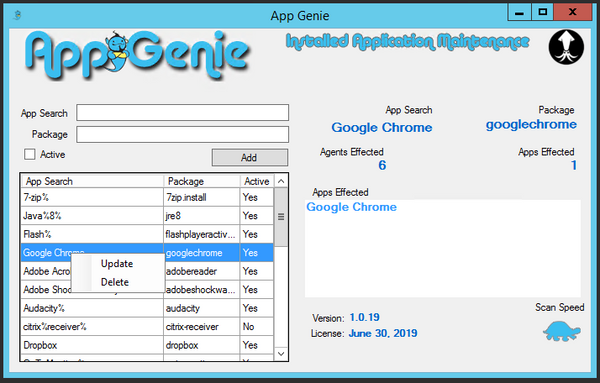 Features
App Genie is available as a monthly subscription service
How it works
App Genie runs an automation service in the background of LabTech/Automate that regularly checks for clients to be enable or disabled, new applications to be reported from the agents of the client enabled and any retired agents that no longer need to have data kept on them removed. The automation also looks for and makes sure all managed agents have the Chocolatey framework installed. It then reviews the installed software list maintained by LabTech/Automate for each enabled agent and if it has an associated update package set for it App Genie will add that software to management. App Genie regularly goes and checks the repo versions to see what the latest available versions are. It then looks at the installed versions shown by agent and if the are not the same version then App Genie starts the upgrade process on that software. The results can be seen in the Client Consoles of each client in Labtech/Automate.
Global Manager
The Global console allows the MSP to setup application associations with Chocolatey Packages available on the public repositories hosted by Chocolatey.org. App Genie provides a preset set of application associations that you can modify or remove if they do not fit your needs. You can add new application associations for any application package available of the Chocolatey repositories. Use wildcard (%) in App Searches to help narrow or capture an installed software title. Selecting the search from the display will show what applications are affected by the search. Right click any search to modify it or to delete the search from the database.
​
Client Console
In the global manager you setup the framework with how we are to treat applications. The Client console allows App Genie to get to work. You must enable each client before App Genie will work on the agents under that client. Just check the workstation and or server boxes to enable the services.
Once App Genie gets going the data starts flowing! Use the client console to control the plugin and to view its progress with each agent.
​
Screenshots
Support
How to install Plugins
Here is a quick how-to install plugins on to a ConnectWise Automate System [Click Here]
So you are having some issues?
You are in the right place, Plugins4Automate is committed to making sure you get the most out of your investment so we have several support options for you
Plugin support comes in 2 flavors, operational and licensing support.
Operational Support can be anything with using a particular plugin inside your MSP's environment. Plugins4Automate's support forums are here to help you find quick answers to your questions. If you are having a problem you can post them here for our team and the community to help you with. Please visit support.plugins4automate.com. When using the support forums, make sure to post any images, logs or other supporting information to help our team assist you. This allows other MSPs that may be having the same issues insight and support from you posts. Also make sure to look over both the forum for your plugin (each has its own) and the general forum which will have support for common issues across any plugin.
License Support issues are handled by direct email, if you feel you have a issue with expired or non functional license subscriptions please send a email directly to Plugins4Automate. One of our team members will gladly work with you to get your license operational.
Need to cancel your subscription?
Click here to Cancel a Subscription