We Are P4A
Plugins4Automate was established to address the ever-expanding needs of the Managed Service Provider (MSP) market, which has been experiencing substantial growth. The company utilizes the ConnectWise Automate Remote Monitoring and Management (RMM) platform to develop innovative solutions, offering state-of-the-art management consoles for a wide range of products to MSPs. Their focus is on creating a robust management environment, while also keeping costs low and offering straightforward monthly licensing with no long-term commitments.
How It All Started
The driving force behind Plugins4Automate is Shannon Anderson, who has a rich background in computer engineering and networking. His career began in the mid-1990s, working on small and medium-sized business networks. His initial experience involved managing networks with primitive technology, including i386 desktops connected to a Novell server through COAX cables on a 10-base network. During this period, the approach was primarily reactive, involving "break/fix" services.
As technology evolved, so did the tools available for managing networks. Shannon's expertise expanded into software development, particularly in Linux, where he focused on web applications using languages like Perl and PHP. This transition allowed him to access emerging technologies and broaden his programming skills.
Shannon's involvement in the MSP market space began in the early 2000s, coinciding with the rise of the "New World Support" concept introduced by Robin Robins. He became an early adopter of Kaseya, working to assist MSPs in harnessing the potential of this technology. In 2009, he was entrusted with the task of transitioning a 1500-agent MSP from Kaseya 4.6 to LabTech, which presented unique opportunities and tools. For the next eight years, Shannon continued to work for the same company, leveraging LabTech's capabilities to create significant automation solutions. His ethos was to share his automation creations with fellow engineers, recognizing that if they resolved his issues, they could benefit other MSPs as well.
In 2014, Shannon established an official website to consolidate the plugins he had developed over the years and began offering them for sale. In 2016, Plugins4LabTech was launched, providing a range of plugins, including both free and paid options. Some notable offerings include CCleaner for LabTech, Patch Remedy, Office365 for LabTech, and Chocolatey.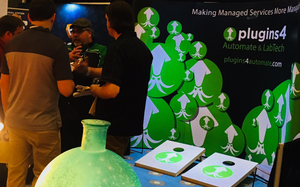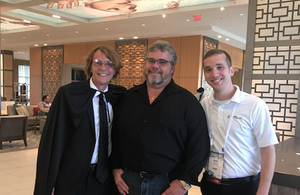 Since then, the company has expanded its portfolio to include over 15 subscription-based and supported plugins designed for use with ConnectWise Automate.
Overall, Plugins4Automate, led by Shannon Anderson, stands as a valuable resource for MSPs, offering innovative solutions and automation tools to help streamline their operations and manage a diverse array of products effectively.