Backup Windows Agent License (per month)
Backup Windows plugin mass manages the native Microsoft Server Backup application available on any Windows OS across the MSP. We do this through the Windows command WBAdmin.exe and PowerShell scripting. Backup Windows plugin mirrors the functionality of the OS the plugin is managing and supports the features WBAdmin provides for that OS. Plugins4Automate adds extra functionality to include the ability offsite backups created by Microsoft Server Backup to 3rd party storage using the secure protocol SFTP.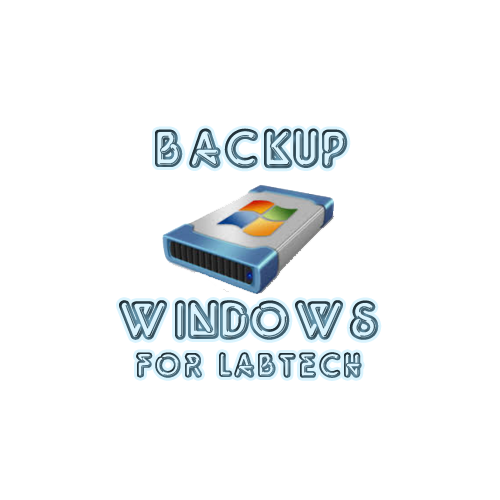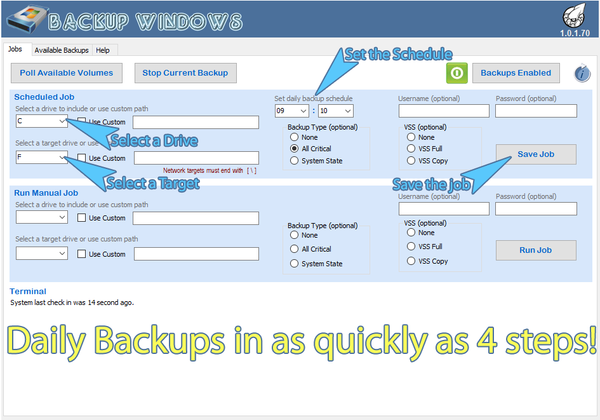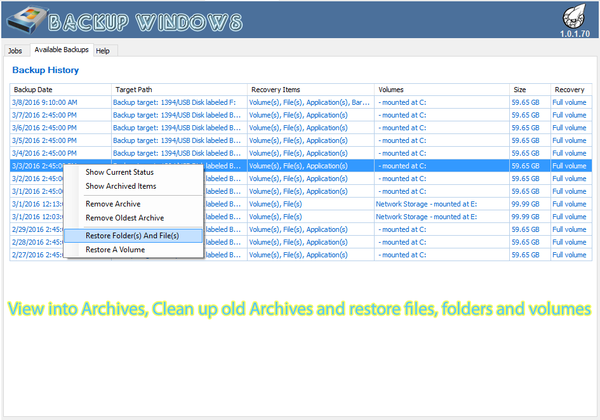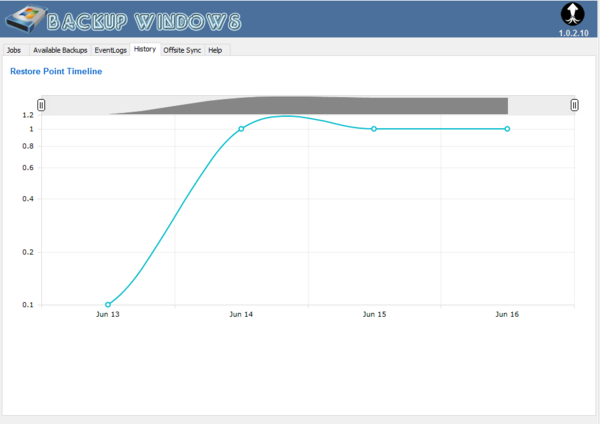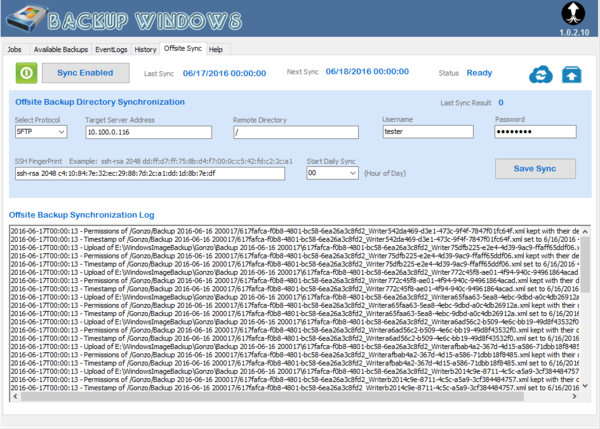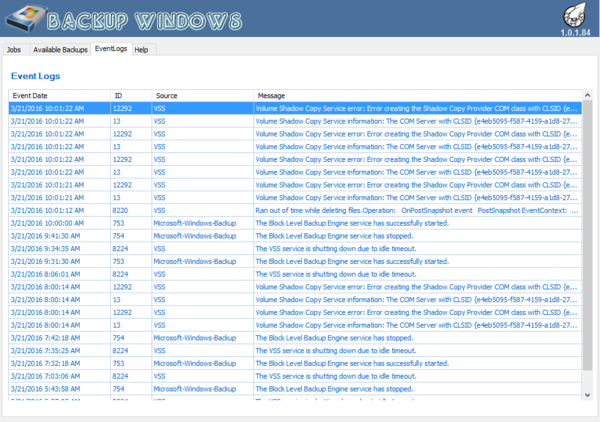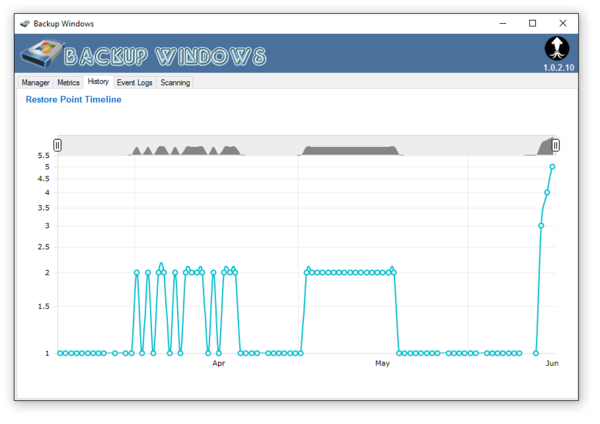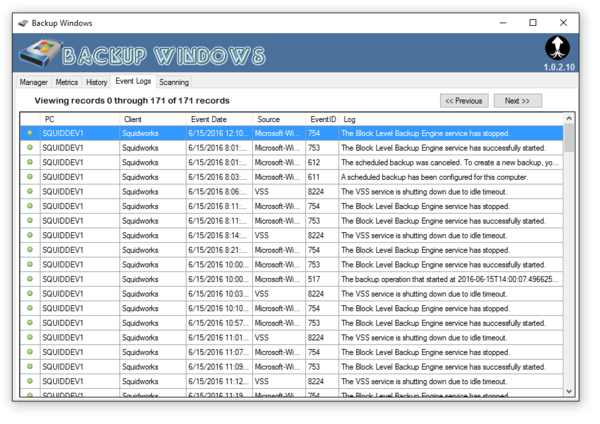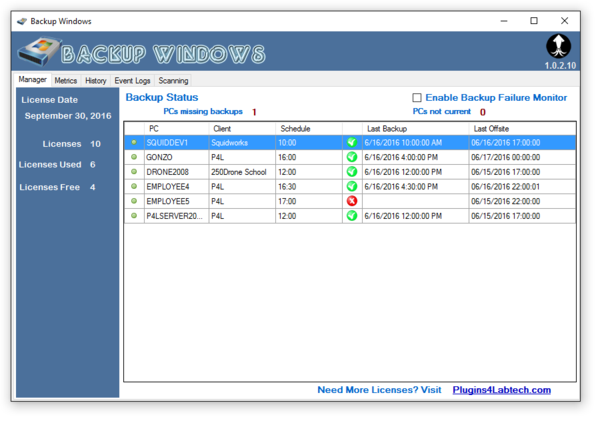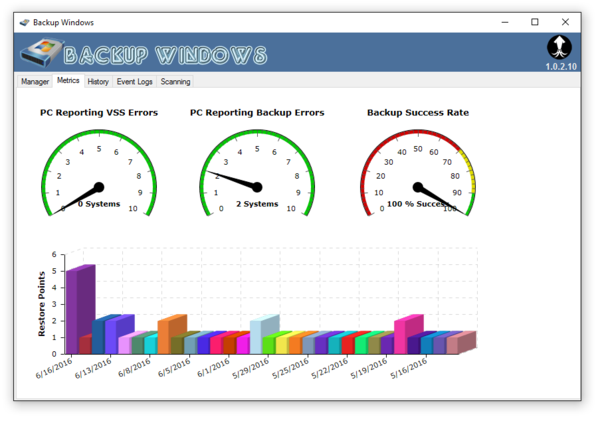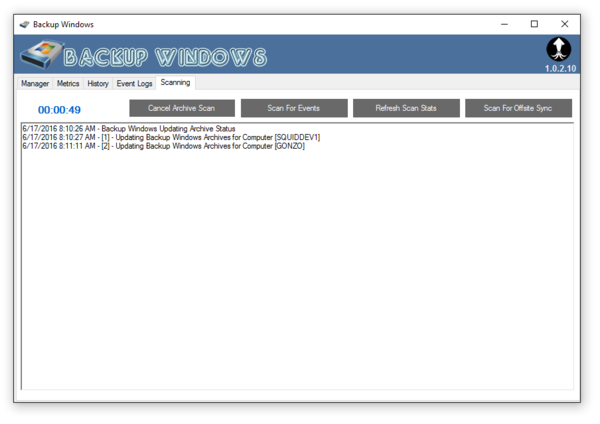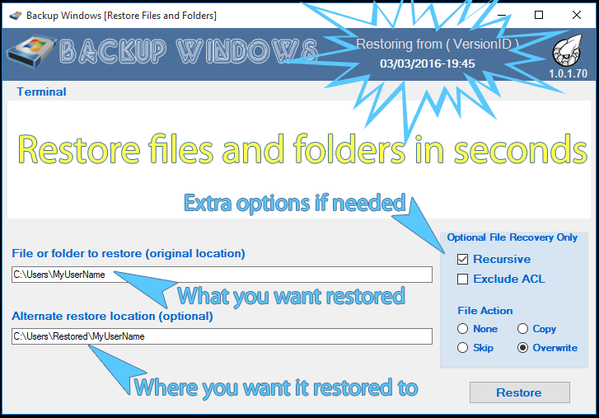 Features
What OS's are supported?
To understand what is supported between OS types you should read the documentation for WBAdmin.exe for that OS. A common example is Windows 2008 R2 and 2012 servers can restore single files from the plugin interface where Windows 10 can not. The reason is, the command to restore from archive was removed after Windows 2012 from WBadmin.exe. In Windows 10 you will now have to manually mount the VMHD file as a drive and then use file explorer to find and copy file back to original location.
The Global Manager
The Global Manager provides a detailed view into the licenses you have and where they are deployed. From the Global Manager you can control the monitor being used for failure notifications and see the current status of your backup environment.
The Metrics Tab provides quick insight into the over all health of your backups.
The Events Tab provides a fast review of all backup event logs across all systems enabled.
See restore point growth over time with the global history viewer.
Scanners provide you control of data collection providing a quick manual ability to scan enabled computers for recent events, backups, updates and offsite archives if you do not want to wait for the scanner to make it's rounds.
Backup Jobs
In the Computer console you will find the Backup Windows console tab. On the Jobs subtab you have the ability to schedule a daily backup and include custom targets and include custom paths in the scheduled backups. You can set several options that will enhance the backups allowing for barebones restores or things like Active Directory Schema backups. You can also have the same features while doing unlimited manual backups with the manual backup tool.
Available Backups
In the Computer console you will find the Backup Windows console tab. On the Available Backups subtab you can view all the current restore points available, view the items inside the different restore points and clean up disk space by removing old restore points.

Backup Event Logs
On the Event Log subtab you can view all the current event logs from the system that pertains to backup services, allow you to quickly determining issues without visiting the PC.
Backup History
Get a nice visual of the backup history of each system under management.
Offsite Backup Synchronization
On the Offsite Sync subtab you can quickly configure and deploy Offsite Sync of the local backup archives to offsite storage systems. This daily sync can be scheduled to start during any part of the day to keep it aligned with the local backup schedule. You able to see the status of the synchronization, last Sync logs, last sync run and the next sync scheduled run times along with tools to assist in the deployment of sync software to local agents.

Restore From Backups
Restoring files is easy, select the restore point from the computer console and select file and folder restore or volume restore based on your needs. Select the files or folders to restore to restore them back to the original location or provide an alternate location to restore too. There are extra options available when restoring files and folders which include "Recursive" Which will makes sure all sub folders and files from root directory you supply get restored. Exclude ACL to prevent coping ACLs with files and file actions to take when duplicates are found.

Real Time Results
Each window has a real time terminal in it so you see the results of every function you exersize them. You will know directly from the PC what is successful and what commands it has issues with and why. You do not need to hope it executed correctly and wait for a failure, you will see results as the PC sends them.
Backup Scanner
This service checks for backup statuses and executes maintenance for the application. Logs for this service can be found on the Labtech Server at C:\windows\ltsvc\BackupWindows\date.log

Services will run every 12 hours. You can use the scanner manual controls to force a scan at anytime that you need it to gain up to the minute information on your backups across the MSP.
Monthly Backup Reports
Inside the Labtech Report Center we have added a new report by client that lets you see and report on Success counts, successful percentage, Last Backup date and time, agents missing backups and agent that have never backed up. The new report is named P4A - BackupWindows - Monthly Report so look for it in your LabTech Report Center after the plugin is fully installed.
Screenshots
Videos
Support
How to install Plugins
Here is a quick how-to install plugins on to a ConnectWise Automate System [Click Here]
So you are having some issues?
You are in the right place, Plugins4Automate is committed to making sure you get the most out of your investment so we have several support options for you
Plugin support comes in 2 flavors, operational and licensing support.
Operational Support can be anything with using a particular plugin inside your MSP's environment. Plugins4Automate's support forums are here to help you find quick answers to your questions. If you are having a problem you can post them here for our team and the community to help you with. Please visit support.plugins4automate.com. When using the support forums, make sure to post any images, logs or other supporting information to help our team assist you. This allows other MSPs that may be having the same issues insight and support from you posts. Also make sure to look over both the forum for your plugin (each has its own) and the general forum which will have support for common issues across any plugin.
License Support issues are handled by direct email, if you feel you have a issue with expired or non functional license subscriptions please send a email directly to Plugins4Automate. One of our team members will gladly work with you to get your license operational.
Need to cancel your subscription?
Click here to Cancel a Subscription