We Empower the Global Management of CCleaner
Get CCleaner For Automate Free on the ConnectWise Marketplace
We are Automate 11,12 Compatible!
On-Premise or in the Cloud, whether you are "old-schooling" a LabTech 11 system ,or at the forefront with Automate in the Cloud, we are here to support your needs.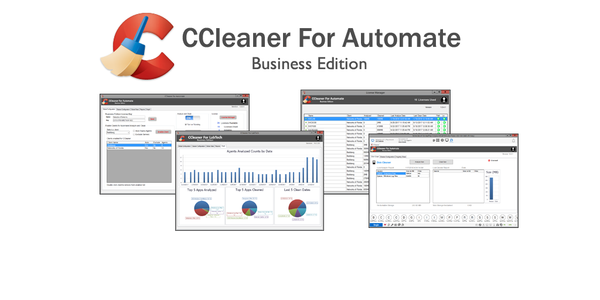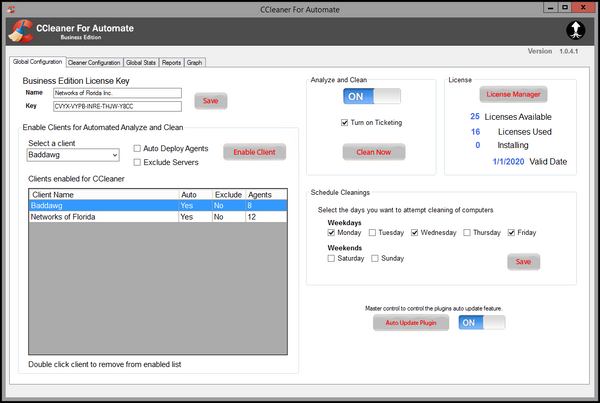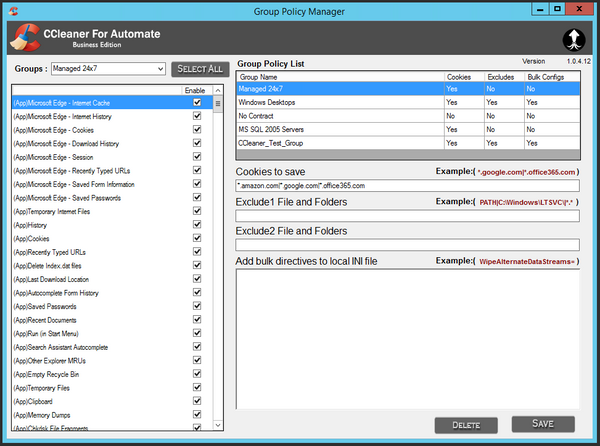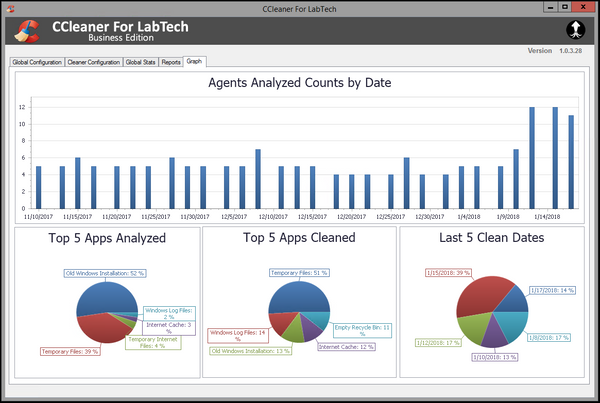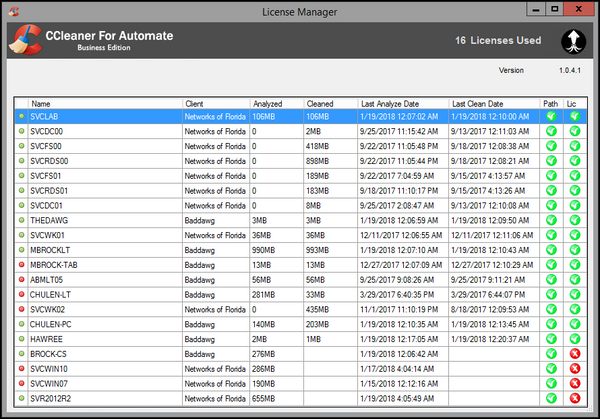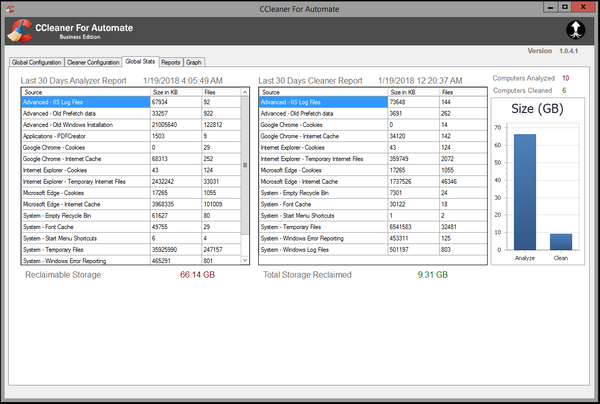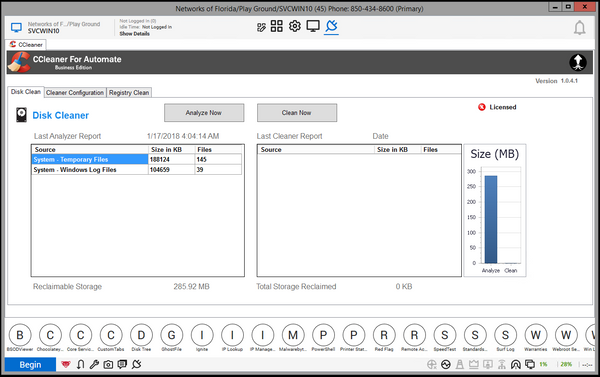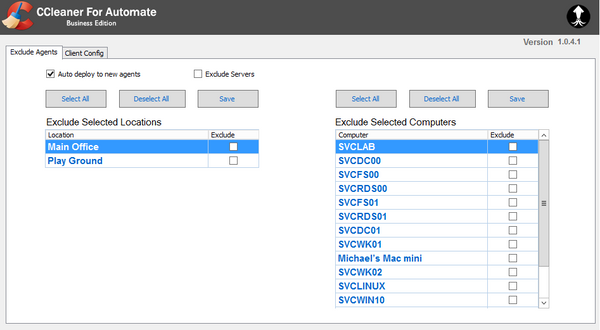 Features
You can get CCleaner for Automate in the Solution Center too.
Open the Solution Center from your Automate Console
Select All Solutions and scroll to you find CCleaner for Automate, Select CCleaner for Automate tile.
Select to add CCleaner to queue and it will install and present itself to Automate system. You will need to close and reopen / login to your Control Center console.
To get license keys visit the ConnectWise Marketplace and order as needed.
Why Use CCleaner for Automate?

Simple, Automation that saves you money.
CCleaner for Automate saves you time by automating the tasks your engineers do manually. CCleaner for Automate is the smart solution
Easy to Configure
Easy To Deploy and License
Easy to Analyze
Easy to Clean and Maintain
Easy to Clean the Windows Registry
The Complete Package
CCleaner for Automate does it all for you with just the install of the plugin. No need to download or manage CCleaner software, you only need the plugin and your CCleaner License key and you're ready to start cleaning. Install the plugin and add your license key to the manager and away you go, that's it. Simple and Easy CCleaner is available here in the ConnectWise Marketplace
Let's Get Started
The recent announcement that LabTech Software is managing the the sale of CCleaner for Business licensing and providing free of charge the popular CCleaner for Automate plugin developed by the Plugins4LabTech team is huge for the LabTech community. Every MSP knows the benefits of using CCleaner to maintain disk space and reduce junk on client PCs but most are unaware of the amazing security tool they have as well.
CCleaner a security tool? Absolutely, CCleaner is a great security tool to assist in maintaining password policies across the client and reducing the exposed footprint of the end users. Just have a look at another plugin provided freely by Plugins4LabTech called PassPort. This plugin scans the MSP's client base for saved password and account info. It pulls this data directly out of the local windows PCs across the MSPs clients and brings all that data back to LabTech. This tool represents just how easy it is to get to this data and if you can get it, anyone can get it. CCleaner for Automate can help prevent this data from reaching the wrong hands.
Global Views
Client Enable
Group Policy Manager
Global Config
Global Stats
Graphs and Charts
Exporting Excel Spreadsheets
License Manager
The new license manager creates a detail view and status of each enable agent. This tool allow you to license and un-license agents for cleaning if you have a CCBE key otherwise all agents will analyze only. You able to see the online status of each agent and if CCleaner Business Edition is installed on the end agent. From the tools menu you can install and uninstall, analyze and clean and export the entire list of agents and their statuses to CSV.
ConnectWise Automate 11 Report Center
New for LabTech 11 Report Center, CCleaner cleaning reports.
Client Console Views
New client level controls allow you to exclude locations and agents from CCleaner installs and analyzing.
New Client level policies allow for very granular CCleaner policies to be applied. You can have a global policy that handles any agents that do not have a defines policy or override a Client level policy with an agent specific policy.
Computer Console Views
Computer console tab
Computer level CCleaner policy
Reg clean
Screenshots
Videos
Support
How to install Plugins
First download plugin from ConnectWise Market Place
Here is a quick how-to install plugins on to a ConnectWise Automate System [Click Here]
So you are having some issues?
You are in the right place, Plugins4Automate is committed to making sure you get the most out of your investment so we have several support options for you
Plugin support comes in 2 flavors, operational and licensing support.
Operational Support can be anything with using a particular plugin inside your MSP's environment. Plugins4Automate's support forums are here to help you find quick answers to your questions. If you are having a problem you can post them here for our team and the community to help you with. Please visit support.plugins4automate.com. When using the support forums, make sure to post any images, logs or other supporting information to help our team assist you. This allows other MSPs that may be having the same issues insight and support from you posts. Also make sure to look over both the forum for your plugin (each has its own) and the general forum which will have support for common issues across any plugin.
License Support issues are handled by direct email, if you feel you have a issue with expired or non functional license subscriptions please send a email directly to Plugins4Automate. One of our team members will gladly work with you to get your license operational.
Need to cancel your subscription?
Click here to Cancel a Subscription