Defender For Automate (Monthly Subscription)
Why Windows Defender?
There are a handful of benefits to Windows Defender being integrated directly into the operating system. For starter, there's no need to download or install anything. If you're using Windows, you already have Windows Defender residing on your system.
Windows Defender is a real-time solution that quietly runs in the background as you use your computer. It actively looks for malware currently running on your system, and if detected will block it, and quarantine it. It will also scan files and installers to prevent malware from entering your system and embedding itself before it's too late. If you want to exclude certain files and folders from this scanning behavior, you can.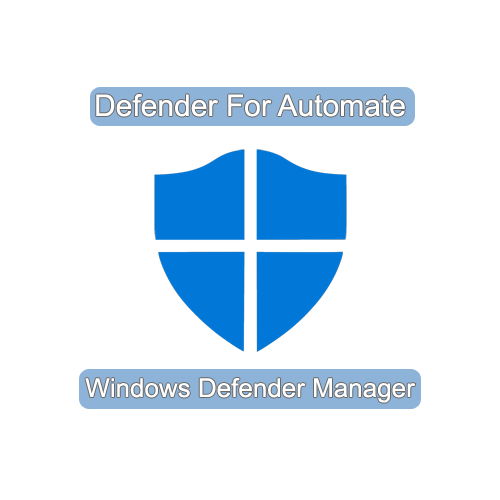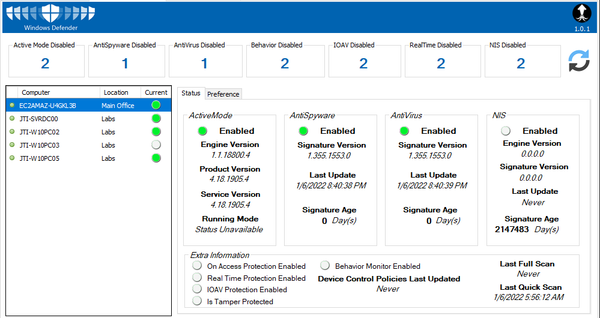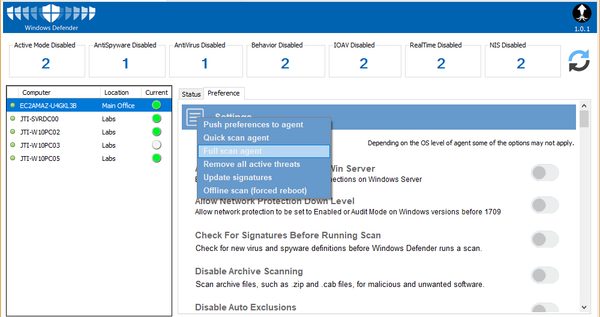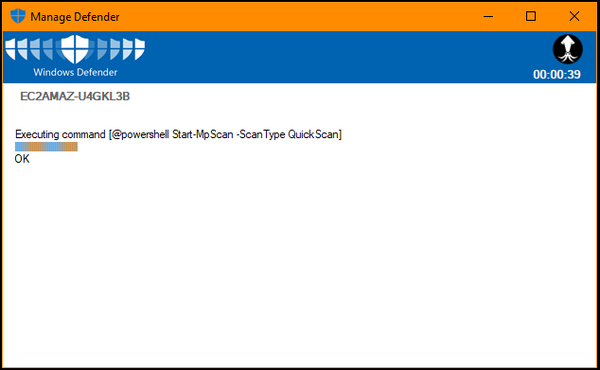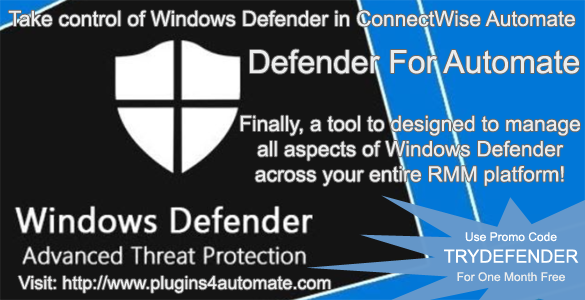 Features
Microsoft's Defender is rated the best by Gartner, in its ability to deliver, and second for its completeness of vision, and Microsoft offers complete end-to-end protection as well as access to MS security teams should something get into the environment.
Windows Defender for Windows is a full antivirus program that provides real-time protection and post infection scanning and removal. Defender provides protection against viruses, spyware, and other malicious software and comes installed with all versions of Windows free.
There are many reasons to like Windows Defender — especially as Microsoft has worked really hard to improve it over the last few years. It now offers:
Real-time threat detection.
Firewall & network protection.
Protection against phishing sites.
System performance reports.
Hardware security.
Parental controls.
Microsoft's Defender is pretty good at detecting malware files, blocking exploits and network-based attacks, and flagging phishing sites. It even includes simple PC performance and health reports as well as parental controls with content filtering, usage limitations, and location tracking.
Defender For Automate
Plugins4Automate's Windows Defender plugin was designed to allow you to fully manage and maintain Windows Defender in a MSP environment. From standard monitoring of signatures and engine/service versions to live status health of Windows Defender across each client under management.
Defender Client Console View (Status View)
Quickly see the status of your clients AV environment in a single pane. Select agents to view and control Windows Defender settings.
Defender Client Console View (Preference Management)
Scroll through all the preferences you can manage and push those setting down to the agent in real time. Preform Quick and Full scans, remove threats, update signatures and force offline scans across all agents under management.
Receive Daily Alerts and Monitor Threats
Receive alarms to the agents console when virus threats are seen active. Using our viewer you can see all the threat activity for a given agent and export that out to Excel for further reporting.
Run Scans and set Parameters Remotely
You can push commands down to the agent in real time and see the results of your action. Select from the provided menus to control agents.
Screenshots
Support
How to install Plugins
Here is a quick how-to install plugins on to a ConnectWise Automate System [Click Here]
So you are having some issues?
You are in the right place, Plugins4Automate is committed to making sure you get the most out of your investment so we have several support options for you
Go to: Active Directory UC Support Forums
Plugin support comes in 2 flavors, operational and licensing support.
Operational Support can be anything with using a particular plugin inside your MSP's environment. Plugins4Automate's support forums are here to help you find quick answers to your questions. If you are having a problem you can post them here for our team and the community to help you with. When using the support forums, make sure to post any images, logs or other supporting information to help our team assist you. This allows other MSPs that may be having the same issues insight and support from you posts. Also make sure to look over both the forum for your plugin (each has its own) and the general forum which will have support for common issues across any plugin.
License Support issues are handled by direct email, if you feel you have a issue with expired or non functional license subscriptions please send a email directly toPlugins4Automate. One of our team members will gladly work with you to get your license operational.
Need to cancel your subscription?
Click here to Cancel a Subscription