Getting the most out of PFSense
The PFSense Manager plugin for ConnectWise Automate allows a MSP to manage PFSense deployments across all locations making the world's greatest open source firewall even better with integration into the ConnectWise Automate RMM platform. Manage unlimited devices in your environment.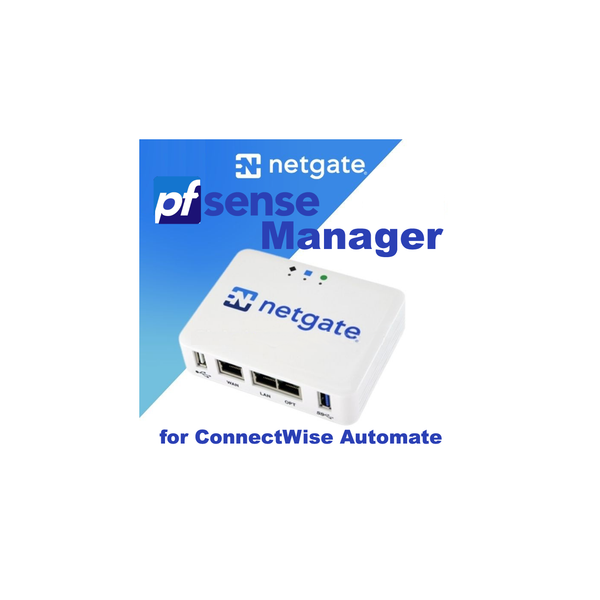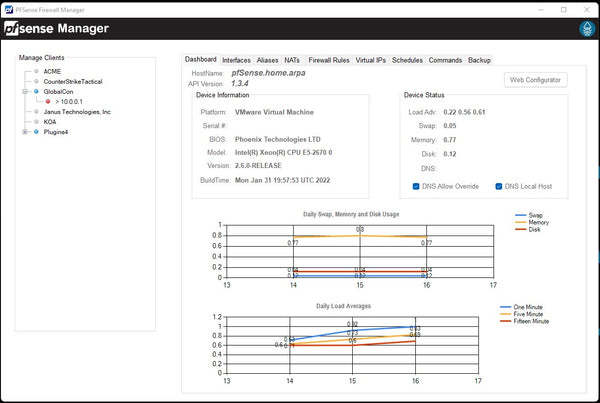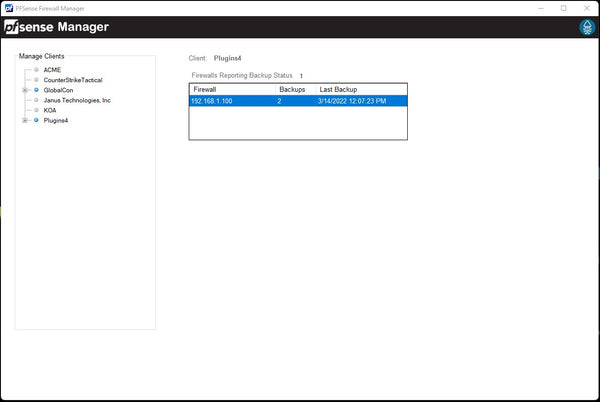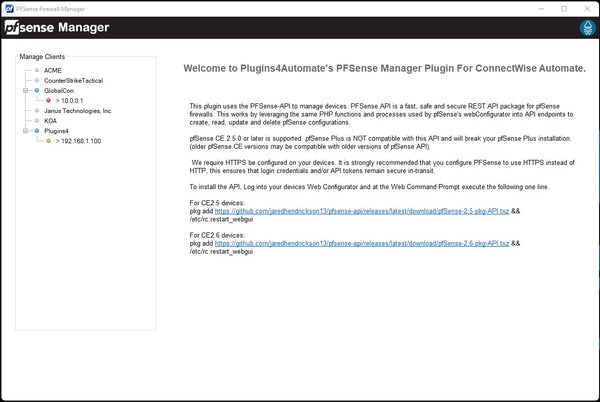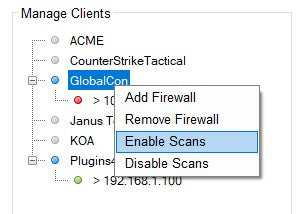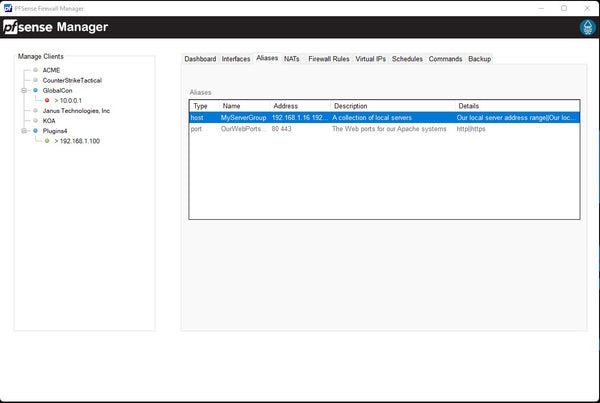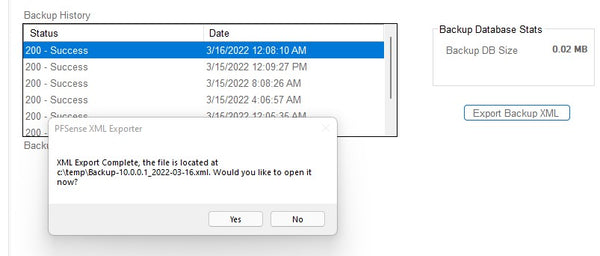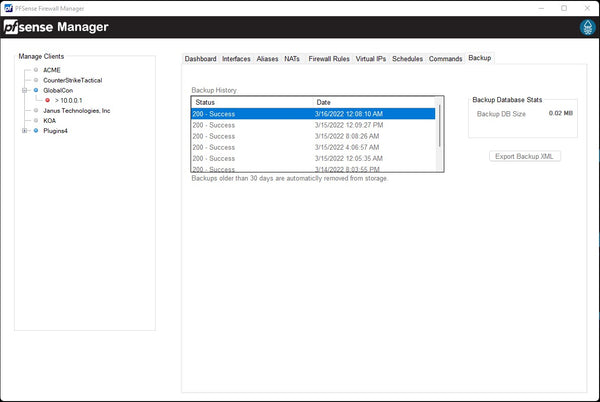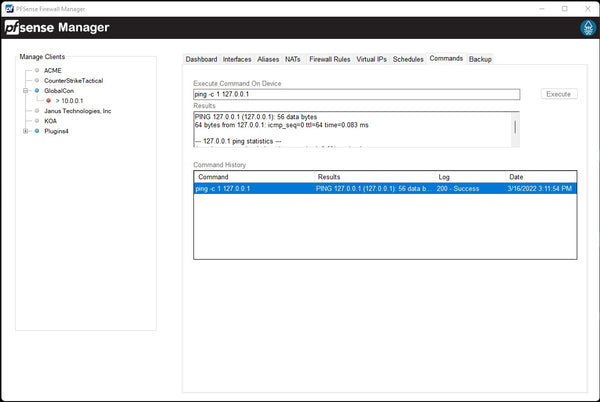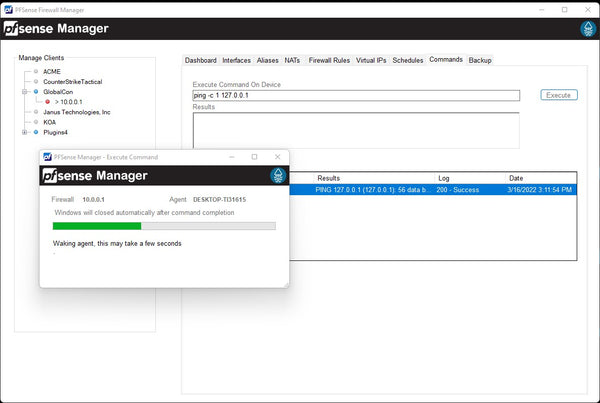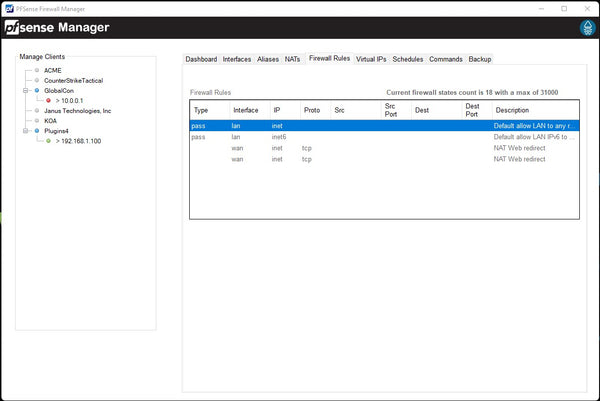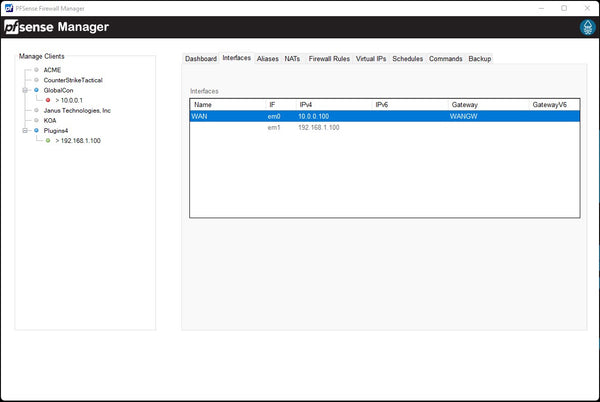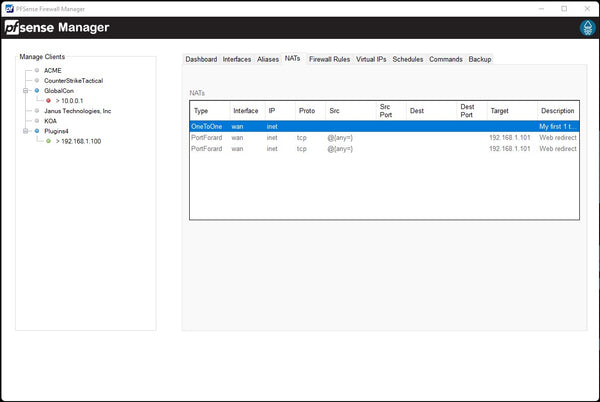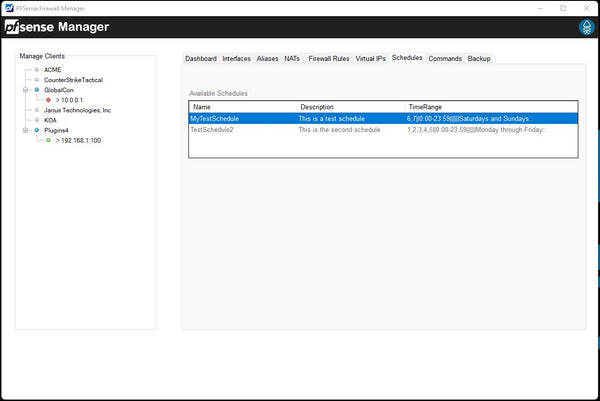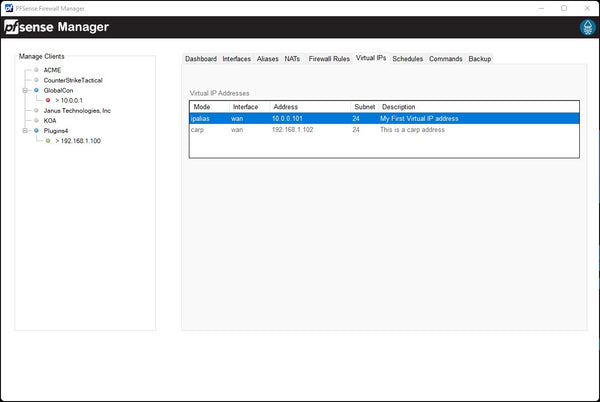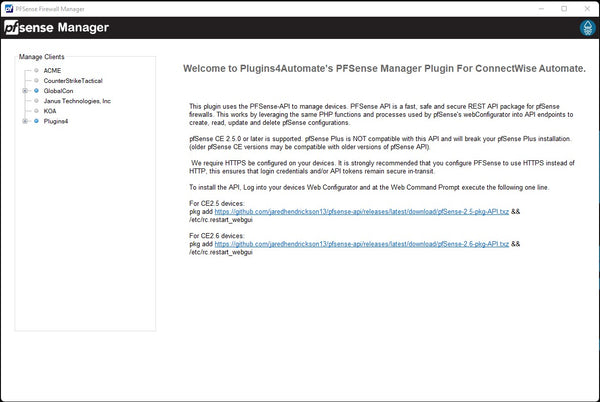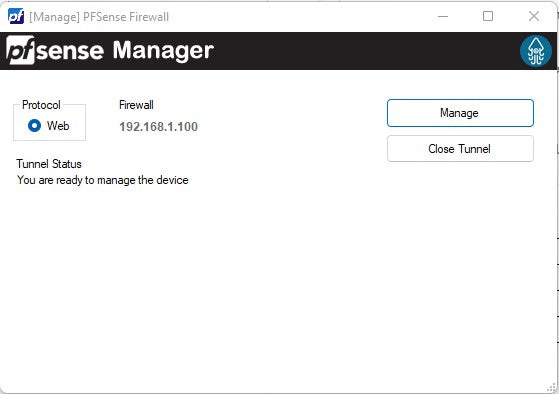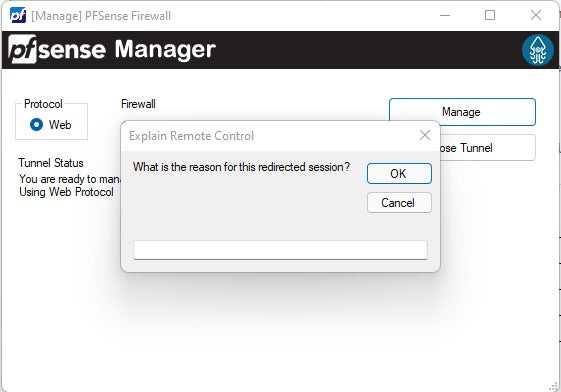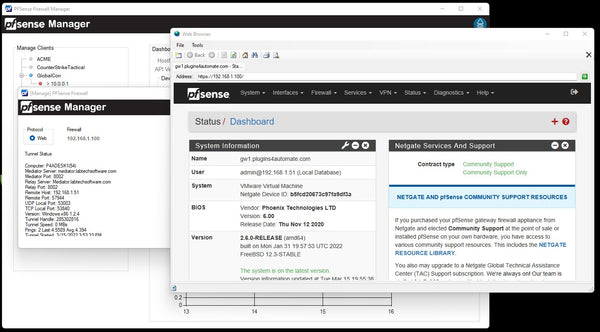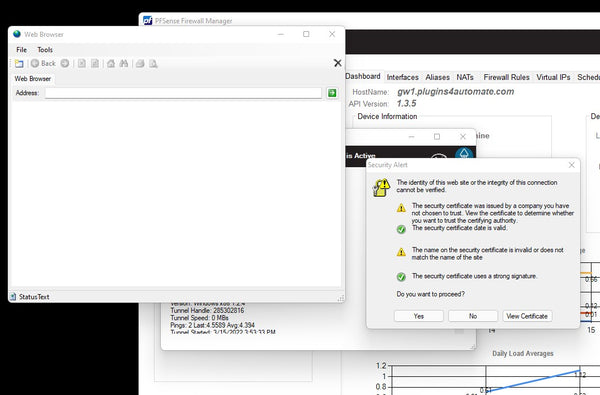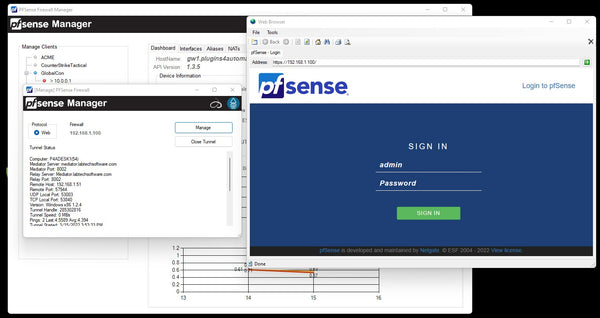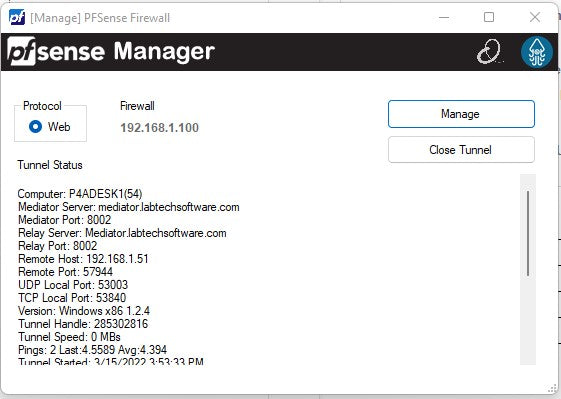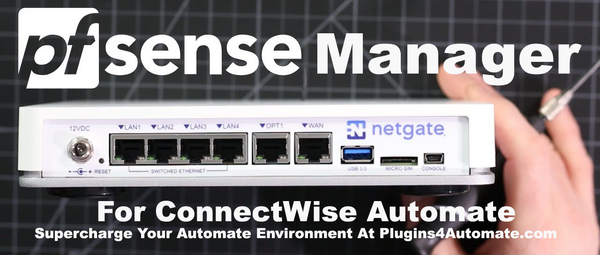 Features
Get PFSense Manager Plugin Free For A Limited Time
That's right, no need to sign up or sign in, just follow the link below to our support forums where you can download the plugin for free. Give the plugin a try and see if it provides quicker access and more reliable backups across your environment.
https://support.plugins4automate.com/viewtopic.php?t=6008
Manage All Clients Globally
Keep an eye on your clients pfSense deployments with an easy to use and friendly interface. pfSense Manager keeps valuable statistics at your finger tips and and the ability to react the device in moments.
Quickly Access the Web Configurator
With one click you have access to the pfSense Web Configurator direct from you local PC. You do not need to find a system to remote control, don't need to login to a desktop or other device to gain access to the firewall.
Run Shell Commands From Remote
Run any shell commands you like and see the returns with out leaving ConnectWise Automate. We keep a record of the commands you run so that you can easily see what was run and what was returned from the command shell of the firewall.
pfSense Backups
Get quick views into the status of backups across all clients. Get visibility into the current status of backups across the MSP. Backups are stored encoded inside the Automate Database for easy retrieval. Click Export Backup XML to get your XML file delivered to your local PC.
pfSense Status
See what interfaces across your clients are failed or in a warning state while getting vital stats on the current status of each of the client locations managed by the MSP. Verify the CARP status, firewall rules, aliases, interfaces, NATs and virtual IPs for each device deployed across your MSP.
Use All The pfSense Data in Automate
All the data displayed in the plugin is polled on a regular interval so you can use this data in search, data views and other scripted queries to create tickets, alarms or notifications.
Screenshots
Videos
Support
How to install Plugins
Here is a quick how-to install plugins on to a ConnectWise Automate System [Click Here]
So you are having some issues?
You are in the right place, Plugins4Automate is committed to making sure you get the most out of your investment so we have several support options for you
Plugin support comes in 2 flavors, operational and licensing support.
Operational Support can be anything with using a particular plugin inside your MSP's environment. Plugins4Automate's support forums are here to help you find quick answers to your questions. If you are having a problem you can post them here for our team and the community to help you with. Please visit support.plugins4automate.com. When using the support forums, make sure to post any images, logs or other supporting information to help our team assist you. This allows other MSPs that may be having the same issues insight and support from you posts. Also make sure to look over both the forum for your plugin (each has its own) and the general forum which will have support for common issues across any plugin.
License Support issues are handled by direct email, if you feel you have a issue with expired or non functional license subscriptions please send a email directly to Plugins4Automate. One of our team members will gladly work with you to get your license operational.
Need to cancel your subscription?
Click here to Cancel a Subscription